Quality & choice. Designed to satisfy
A perfect choice for your office or visitor area
High performance and hassle-free, FLAVIA systems with Lavazza Freshpack™ technology delivers a wide variety of perfectly brewed hot drinks in under 40 seconds, heating just enough water to the precise temperature for an A+ energy solution.
FLAVIA Creation 500
The classic FLAVIA technology you can depend on for reliability and easy of use
Brews a full range of delicious drinks, a popular choice and ideal for any location
Industry leading reliability
Choose from mains plumbed water connection or hand-filled option for hassle-free placement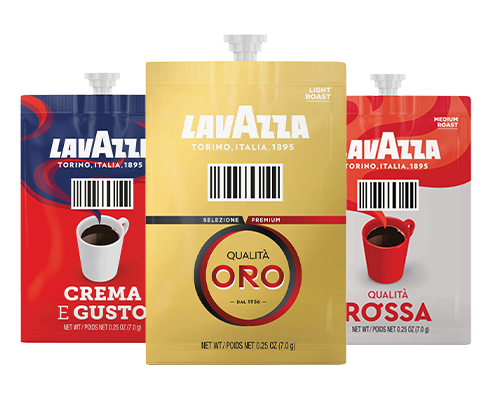 Introducing Lavazza Freshpack™
Freshly served everytime
A re-imagined menu brings coffee shop quality to your workplace with an even greater choice of freshly brewed Lavazza coffees, real leaf teas, hot chocolate and more.
Sustainability
We're serious about sustainability
We know our customers care about our planet; and so do we. We're committed to working together for a brighter future. Our people are dedicated to helping our customers achieve their sustainability goals with technologies.
Sustainability
KLIX Eco Cup
Sustainability
Sustainable solution
Our business is committed to sustainability and dedicated to helping workplaces achieve their own sustainability goals, working together for a brighter future for our planet.
Support
Contact us
Contact us via the form below and one of our experts will be in touch within 24 working hours
"I didn't even look into other suppliers as the response and service I received from Lavazza Professional was superb"
-Coventry Uni-

Find Your Perfect Workplace Vending Machines