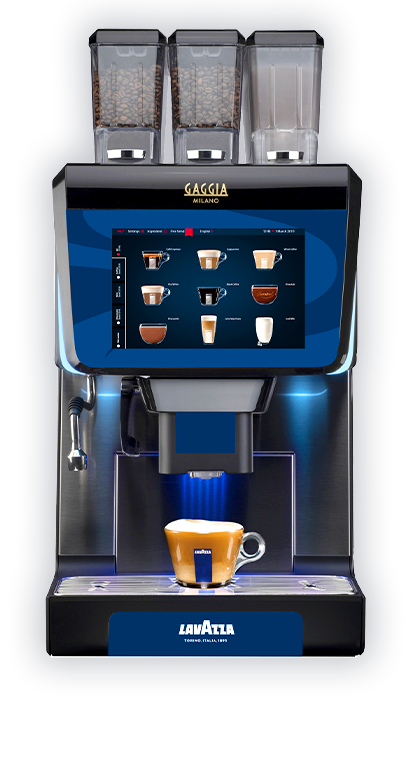 This super compact barista-style table top machine is ideal for larger workspaces. La Radiosa serves the perfect cup of Lavazza coffee, fresh from bean to cup, any way you prefer it.
People
DRINK options
MILK FROTH
La Radiosa Table Top
Enjoy a superb Italian coffee creation from La Radiosa, this versatile machine can do it all!
Striking aesthetics, Lavazza quality coffee, cup after cup delivering a barista-style coffee experience in your workplace.
Flexible Solution
La Radiosa is a super-automatic coffee machine with great flexibility, offering service with 2 coffee blends, creating fully customised espresso drinks. Tailor to your consumer's taste with the option to work in both barista and self-service mode.
Evo Milk technology
For a full barista experience, the EvoMilk technology can dispense hot and cold, perfectly foam milk for a textbook cappuccino or flat white, while making the temperature, doses and densities easily adjusted.
Lavazza Expert range, for real coffee lovers
Lavazza's Expert range brings to OCS and Vending a superior selection of Arabica and Robusta coffee beans to produce a high quality coffee and coffee specialities. 
Indeed, the organoleptic properties of the selected coffees remain intact right until they are dispensed, even after prolonged periods in the vending machines. 
Show All Drinks
Width: 368mm (Fridge 282mm)
Height: 788mm (Fridge 562mm)
Depth: 586mm (Fridge 410mm)
Fused 3 pin plug into 13 amp switched socket, single phase supply
Min 2000Kpa (2 Bar) – Max 1000Kpa (10 Bar)
Coffee brewer capacity: 7-16kg
Bean hopper capacity: 2 x 1.2kg
Chocolate hopper capacity: 1.8kg
Sustainability
We're serious about sustainability
Our customers care about our planet; and so do we - we're committed to working together for a brighter future. Our people are dedicated to helping our customers achieve their sustainability goals with technologies.
Sustainability
KLIX Eco Cup
Sustainability
Sustainable solution
Our business is committed to sustainability and dedicated to help workplaces achieve their own sustainability goals, working together for a brighter future for our planet.
Support
Contact us
Contact us via the form below and one of our experts will be in touch within 24 working hours
"I didn't even look into other suppliers as the response and service I received from Lavazza Professional was superb"
-Coventry Uni-
You may also like...
Not sure which system is right for your business?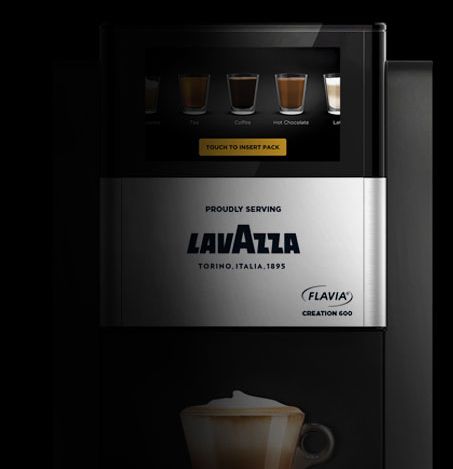 Find Your Perfect Workplace Vending Machines
Choose from our range of workplace vending solutions to suit every business