Awakening a better world every morning.
This is our Lavazza Group purpose.
Our worldwide coffee family grows through respect  for people and the environment. This is the fullest expression of the Group's commitment to help to make our world a better place.
We are dedicated to guaranteeing the best possible experience of coffee in all its forms, whatever the distribution channel, so that we can always offer a moment of delight with the perfect product at any moment of the day.
We are a team of coffee passionate professionals who strive for perfection. We do this by taking great care of every aspect of the supply chain, from the raw materials to the cup's end product, thanks to constant efforts in the fields of innovation, research and sustainability. 
The Group's aim is to create sustainable value for it's shareholders, collaborators, consumers and the communities in which it operates, combining competitiveness with social and environmental responsibility. This means always ensuring that the products are of the finest quality, while maintaining independence and ethical standards, in order to retain a leading position in the global coffee market.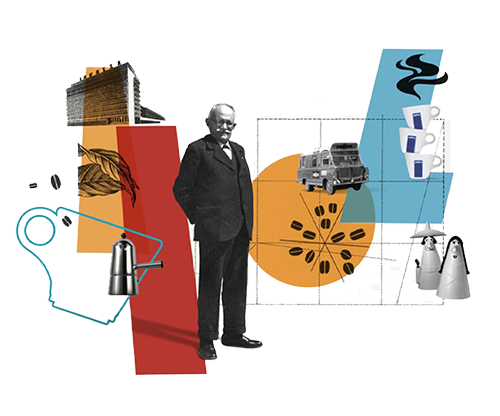 Lavazza Group operates in all sectors of the coffee industry, offering our products through every channel and positioning our brands as a high-quality blend, all based on our shared values.
We are true to our past and ourselves.
We believe that even excellence can be improved.
We are responsible coffee producers.
We never stop striving for more.
Sustainability
We're serious about sustainability
We know our customers care about our planet; and so do we. We're committed to working together for a brighter future. Our people are dedicated to helping our customers achieve their sustainability goals with technologies.
Sustainability
KLIX Eco Cup
Paving the way for a more sustainable business.
Sustainability
Sustainable solution
Our business is committed to sustainability and dedicated to helping workplaces achieve their own sustainability goals, working together for a brighter future for our planet.

Find Your Coffee Solution For Small Offices