The BLUE Classy range brings Lavazza quality to smaller spaces
Intuitive, plug and play and easy to use, the BLUE system range is made using premium materials and characterised by award winning contemporary design, preparing all types of coffee and fresh milk recipes at the touch of a button. Each self-protected capsule ensures a high quality, freshly served coffee and brings an authentic feeling of "Italianità" to every business you find it in.
Compare Lavazza blue Classy systems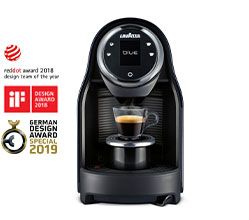 Classy Compact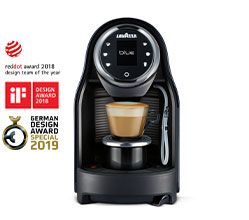 Classy Milk
Coffee perfection
Coffee shop quality for every business
High Pressure
Producing a superior crema and incomparable body
Pre-Infusion
Brewing Intensifying aromas and flavours Thermoblock
Technology Optimal
Temperature control through the brewing process
Self-Protected Capsule
Packaged in a protected atmosphere to preserve the aroma and freshness of the coffee
Optimal Quantity
For the perfect coffee or hot drink
Excellent Quality
The most refined coffee blends skilfully ground
Lavazza Blue capsules drinks range
The wide range of Lavazza BLUE capsules includes premium blends to satisfy every taste. Whether you prefer the perfect Italian espresso or a metropolitan americano, decaffeinated and hot chocolate, BLUE is the perfect solution to enjoy a sublime cup of coffee in a smaller workspace

Sustainability
We're serious about sustainability
We know our customers care about our planet; and so do we. We're committed to working together for a brighter future. Our people are dedicated to helping our customers achieve their sustainability goals with technologies.
Sustainability
KLIX Eco Cup
Paving the way for a more sustainable business.
Sustainability
Sustainable solution
Our business is committed to sustainability and dedicated to helping workplaces achieve their own sustainability goals, working together for a brighter future for our planet.
You may also like...
Not sure which system is right for your business? 
Support
Contact us
Contact us via the form below and one of our experts will be in touch within 24 working hours
"I didn't even look into other suppliers as the response and service I received from Lavazza Professional was superb"
-Coventry Uni-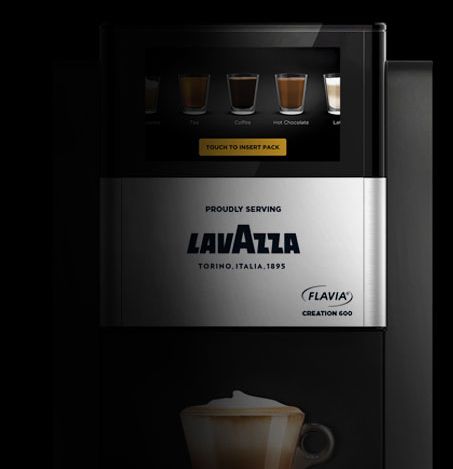 Find Your Perfect Workplace Vending Machines
Choose from our range of workplace vending solutions to suit every business