Enjoy all your favourites, in an instant
Hot and cold drinks available in a single machine
Choose from the nation's favourite coffees, teas, hot chocolates, cappuccinos, lattes, juice drinks, water and even soup and snacks. Our industry leading KLIX systems offer a reliable and quick refreshing break every time.
Designed for the workplace
Whether you run a factory, hospital, retail space or an office break room space, we know you and your co-workers are looking for a quick, refreshing break. Our range of industry leading KLIX machines with patented in-cup technology deliver the perfect instant drink just as you like it.
Designed for the workplace
To keep workdays running smoothly, whilst co-workers and visitors enjoy delicious drinks around the clock
Exceptional range of drinks
Range of tea, coffee, lattes, cappuccinos, soups and cold drinks
Quickly and easily restock drinks and change offerings to suit the needs of your workplace
Choose from 3 payment options; cashless, contactless, coin payment or freevend
Drinks to suit all tastes
Create your perfect drinks menu
With a range of delicious coffees, teas, soups, snacks, specialities and cold drinks from the nation's favourite brands, we can help you select the perfect drinks menu to suit your needs.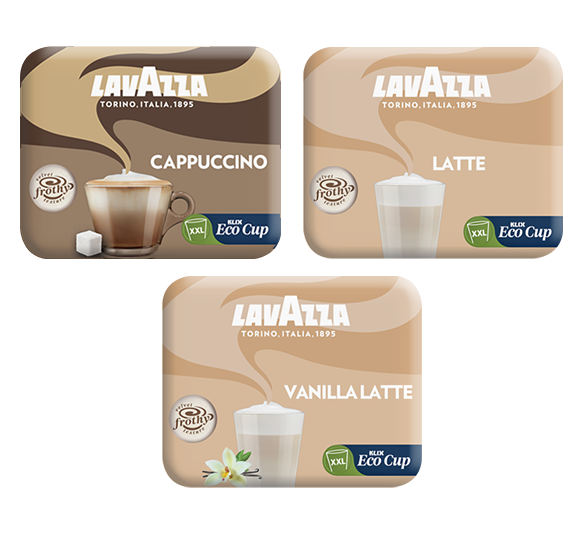 KLIX Advanta Specialities
Luxurious frothy coffee specialities in XXL size
Whether you love Lavazza Cappuccino, or the delightful Vanilla Latte; a tempting, lusciously milky everyday treat will be ready in an instant thanks to the Advanced Frothing technology featured in the new KLIX Advanta system.
Now available in XXL size for longer-lasting pleasure.
Pioneering KLIX In-Cup technology
In-cup technology
Ingredients are pre-sealed in the cup, the machine simply adds water. This technology concentrates the complex process of mixing ingredients away from the machine and ensures you get the purest flavour in every cup.

Sustainability
KLIX Eco Cup
MADE FROM PAPER, PLASTIC FREE, RECYCLABLE
We're proud of our vending revolution, helping to make it even simpler for our customers to reduce their environmental impact. 
103kg (hot) & 134kg (hot/cold)
Available on new Momentum machines after April 2023
5 drinks categories: Coffee, Coffee Specialities, Hot Chocolate, Teas, Soups, Cold Drinks
5 drinks categories: Coffee, Coffee Specialities, Hot Chocolate, Teas, Soups, Cold Drinks
Lavazza Frothy Speciality Drinks
Only for Hot & Cold Momentum machines
7oz & 9oz
10.5 oz on request