Great tasting drinks served every time
Perfect for your office or visitor area, the high performing, hassle-free FLAVIA systems deliver the perfect hot drink in under 40 seconds. Be in control of an unrivalled range of coffee shop quality drinks, with industry leading reliability and only the highest quality fresh ingredients served from the patented Freshpack™.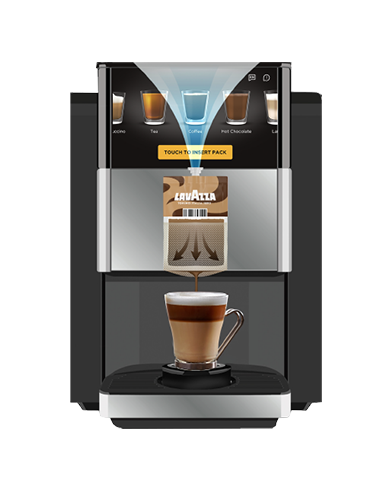 Patented Freshpack™ technology
Sealing in the freshness
FLAVIA brewers use the patented FreshpackTM system to brew each drink direct from the pack and straight into your cup, ensuring no taste cross-over between drinks.
Source We source the finest coffee beans, leaf tea and chocolate from around the world
Seal We seal the fresh ingredients inside our Freshpacks to lock in the all freshness and flavour. Ingredients remain as fresh as the day they were sealed for nine months.
Serve Hot water unlocks the sealed FreshpackTM, releasing the aromatic ingredients brewing inside. We serve the perfect drink unlocking all the delicious taste, flavour and aroma.
Some of the nation's favourites
We bring the widest variety of great tasting drinks to the workplace through our convenient, instant in-cup system, coupled with a choice of machine technologies to suit every environment. All the brands you know and love, available at the push of a button. No compromise on taste and quality, just great tasting drinks as you'd expect to find them outside the workplace.

Drinks
FLAVIA drinks
Choose from coffee and espresso, leaf teas and herbal infusions or speciality single-serve Freshpack™ drinks to create your perfect menu. 
You may also like...
Not sure which system is right for your business?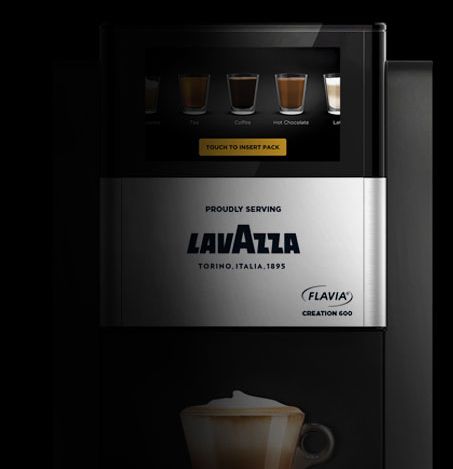 Find Your Perfect Workplace Vending Machines
Choose from our range of workplace vending solutions to suit every business