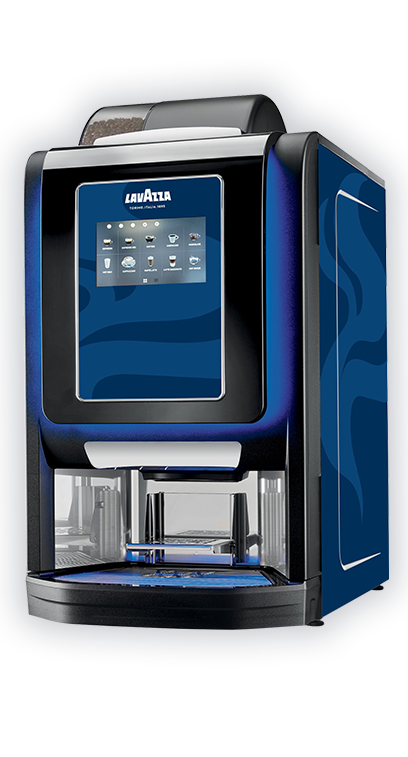 High pressure espresso technology delivering premium quality Lavazza coffee, fresh from bean to cup. The real Italian coffee experience in the medium to large workspaces.
CALL 0800 0323 444 or
People
DRINK options
MILK FROTH
Features at a glance
Enjoy a superb Italian coffee creation from Krea Touch.
The Bean to Cup Krea is a compact table top machine mixing a striking aesthetics, high pressure espresso technology and the usual Lavazza quality coffee, which remains unchanged cup after cup.
Choose from over 15 quality hot drinks
Designed to mimic the barista environment, the Krea's stainless steel profiles, larger cup area and 7" intuitive digital interface brings quality and style to your workplace.
High technology and efficiency all in one
Integrated grinders, precise temperature controls (energy saving!) and advanced espresso system tamp for the perfect espresso crema is only a glimpse of what Krea can offer.
Patented Z4000 coffee brewer, compact energy efficient boiler with 600 cc capacity for high throughput and modular canisters for instant products.
Mixers and adjustable motordosers with customizable speed for top quality drinks and optimized delivery times.
Lavazza Expert range, for real coffee lovers
Lavazza's Expert range brings to OCS and Vending a superior selection of Arabica and Robusta coffee beans to produce a high quality coffee and coffee specialities.
Indeed, the organoleptic properties of the selected coffees remain intact right until they are dispensed, even after prolonged periods in the vending machines.
Show All Drinks
Width: 368mm
Height: 788mm
Depth: 583mm
Fused 3 pin plug into 13 amp switched socket
Min 80 Kpa (0.8 Bar) - Max 1000Kpa (10 Bar)
Whole Bean Capacity: 1.2kg
Powdered Milk Capacity: 0.6kg
Chocolate Capacity: 1.5kg
Instant Coffee or Decaf: 0.3kg
Sustainability
We're serious about sustainability
Our customers care about our planet; and so do we - we're committed to working together for a brighter future. Our people are dedicated to helping our customers achieve their sustainability goals with technologies.
Sustainability
KLIX Eco Cup
Sustainability
Sustainable solution
Our business is committed to sustainability and dedicated to help workplaces achieve their own sustainability goals, working together for a brighter future for our planet.
Support
Contact us
Contact us via the form below and one of our experts will be in touch within 24 working hours
"I didn't even look into other suppliers as the response and service I received from Lavazza Professional was superb"
-Coventry Uni-
You may also like...
Not sure which system is right for your business?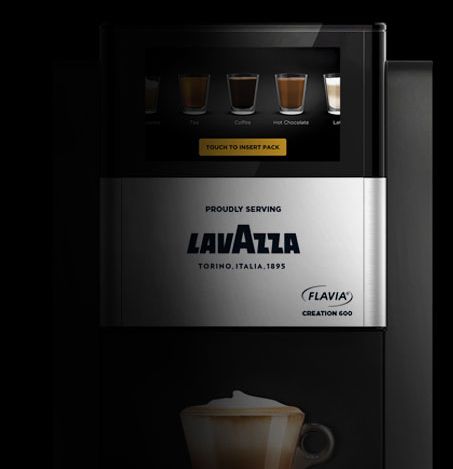 Find Your Perfect Workplace Vending Machines
Choose from our range of workplace vending solutions to suit every business