Ever thought about having a coffee machine for your office but not sure about the cost? For those workplaces looking for the flexibility of paying for their hot drinks machines in bitesize chunks, renting a coffee machine for your business could be the perfect option. That's why we're taking a closer look at coffee vending machine rentals and answering the questions you've always wanted to ask.
Can you rent an office coffee machine?
Absolutely! Renting a coffee machine is a great way to keep your team fuelled and ready to go, especially if you're looking to make regular, easy payments versus a one-off bill. Simply choose the right machine for you to get started.
Why could renting a coffee vending machine be right for me?
How can I pay for my rented coffee machine?
With a variety of payment options available, choosing the right way to pay for your coffee machine is simple. Many of our customers prefer to set up a direct debit for easy payments you don't have to think about. Or perhaps you'd prefer your payment plan as a regular invoice sent to your accounts team. However you prefer to pay, hiring a coffee machine couldn't be easier.
Which coffee vending machines can be rented?
When it comes to coffee vending machine rentals, there's plenty to choose from! Check out some of our most popular machines to rent below: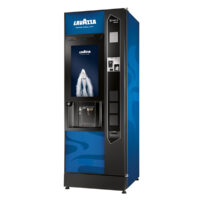 Bean to Cup Coffee Machines
Freshly ground Lavazza coffee beans, real milk options and sleek, intuitive technology resulting in the ultimate office coffee.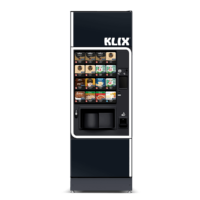 KLIX Hot Drinks Vending Machines
Instant 24-7 refreshment from some of the nation's best loved brands including coffees, hot chocolates, teas and even delicious soups.
What happens at the end of my rental agreement?
Coming to the end of your rental agreement doesn't have to be a hassle. You can choose to extend your contract or perhaps even buy your machine outright. What's more, you can upgrade to our newer models at the end of your agreement to keep up to date with the latest coffee machine technology.
If you're not sure renting a coffee machine is right for you, there are other options available. You could buy your machine outright with one swift payment – nice and simple! Alternatively, if you have high volumes of people on your site you can talk to a member of our team about our pay for drinks deals. 
If you're interested in getting a Lavazza coffee machine in your office or workplace, we'll find a way. 
Can't find the answer you're looking for? At Lavazza Professional we believe there is no such thing as too many questions and would be happy to assist with anything you may need. Contact a friendly member of our team for some advice by clicking below.