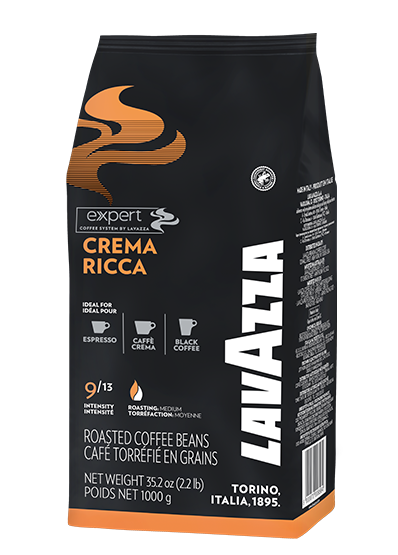 Lavazza Crema Ricca Coffee Beans
A selection of refined Arabica and Robusta coffee coming from UTZ certified plantations. An espresso with pleasant hints of dried fruit and dark chocolate. It evokes the aromatic fragrances of cocoa with notes of biscuit and freshly baked bread.
Ordering code:
#3003
Machine Bean to cup
Intensity
Roast Medium
Lavazza Expert Coffee Bean
Balanced and chocolatey
A well-rounded espresso with subtle acidity, notes of cereals and a persistent dried fruit aftertaste.
Taste area
Balanced
Origins
Natural and washed Arabica from South America; Robusta from South East Asia
Notes
Honey and dried fruits
Lavazza Crema Ricca Coffee Beans
3003
Ingredients
100% Roasted Coffee Beans

Find Your Perfect Workplace Vending Machines
Choose from our range of workplace vending solutions to suit every business 
We're here to help
Contact Us
Whether you would like a free machine quote, need to talk to an expert or want to leave us a written message, our expert vending team will help. 
Monday – Thursday: 8:30am – 4:45pm; Friday: 8:30am – 4:00pm
Lavazza Professional, Armstrong Road, Basingstoke, Hampshire, RG24 8NU, United Kingdom
Skip to content