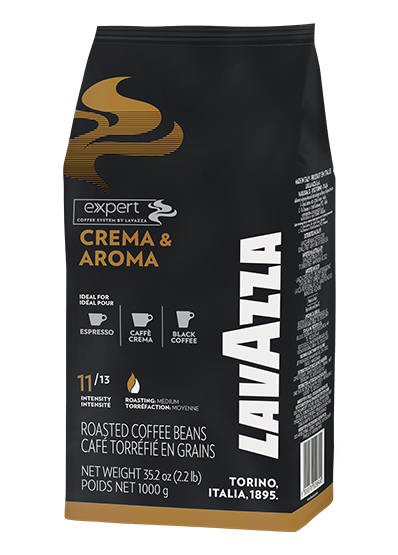 Lavazza Crema and Aroma Coffee Beans
A blend of coffees with a rich, well-balanced flavour. An aroma of dark chocolate and spices for a creamy, enchanting espresso.
Ordering code:
#2964
Machine Bean to cup
Intensity
Roast Medium
Lavazza Expert Coffee Bean
Creamy and savoury
A well-rounded espresso with subtle acidity, notes of cereals and a persistent dried fruit aftertaste.
Taste area
Balanced
Origins
Arabica from Central and South America; Robusta from South East Asia and Africa
Notes
Dried fruits and precious woods
Lavazza Crema and Aroma Coffee Beans
2964
Ingredients
100% Roasted Coffee Beans

Find Your Perfect Workplace Vending Machines
Choose from our range of workplace vending solutions to suit every business