Did you know that only 25% of companies have sustainability considerations in their business model?1 But with 81% of people feeling that businesses should help improve the environment, how can you guarantee you'll find a supplier who truly cares about their environmental footprint?2 When it comes to sourcing your hot drinks vending machine, we're here to make choosing the right supplier simple!
At Lavazza Professional we're committed to providing the most sustainable workplace drinks solutions and helping our customers meet their sustainability goals. But just how do we do this? With sustainability in mind, our business operates around three core components: sustainably sourced drinks, sustainable operations and sustainable products. So how do we go about making our operations as sustainable as possible?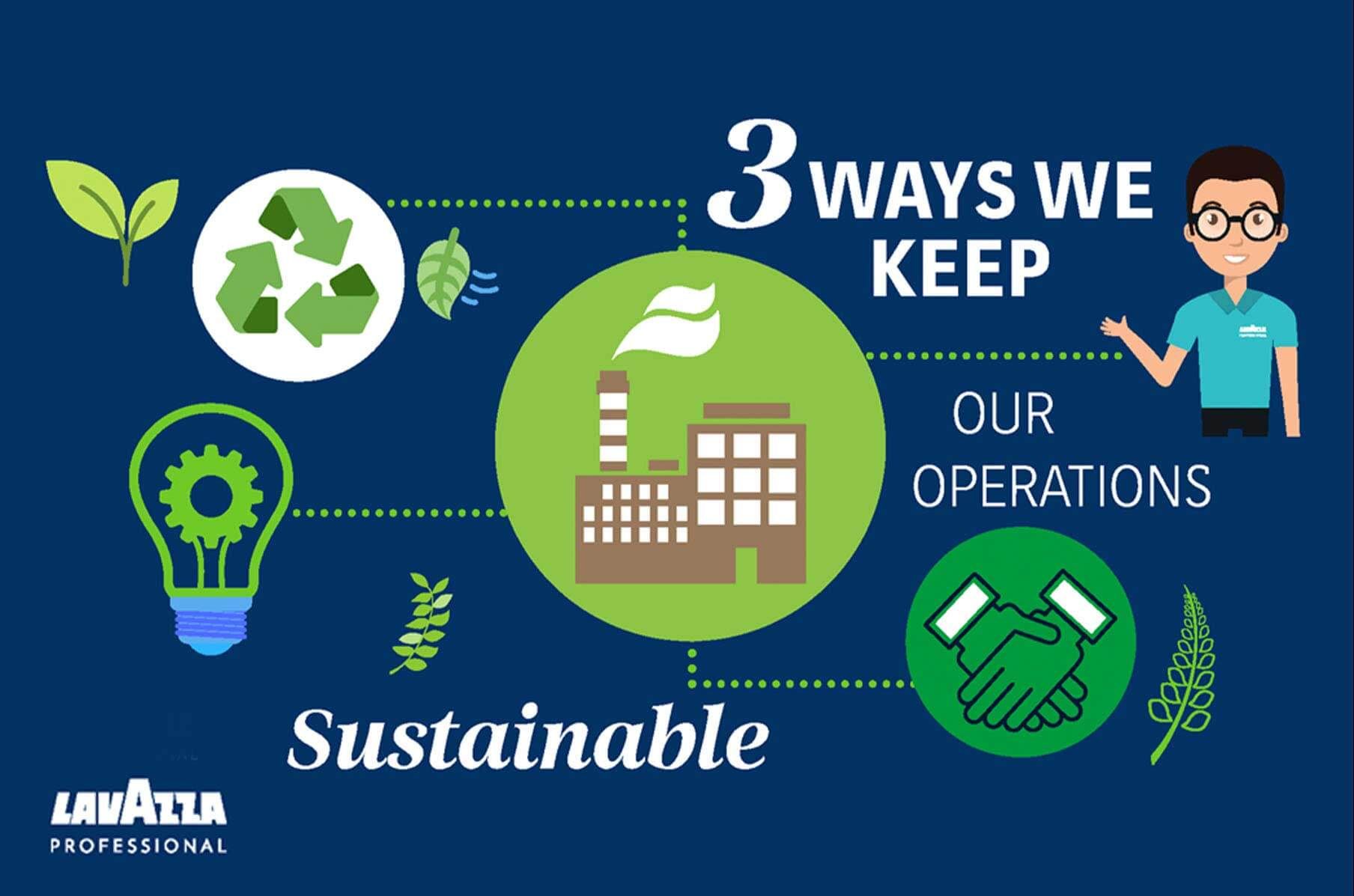 The first step in our sustainability journey is ensuring that the energy we use is managed responsibly. At Lavazza Professional, we're passionate about reducing our energy consumption, with several key projects being conducted to lower our energy usage. As a result, our total energy consumption has reduced by over 32% in the past eight years! As well as the good work being done on our energy consumption, long term goals have also been put in place for our water and waste usage, securing our commitment to a fully sustainable operation.
2. ZERO WASTE TO LANDFILL
The next step in our journey towards sustainable operations is ensuring that our waste is managed as responsibly and sustainably as possible. As UK based manufacturers, we pride ourselves on our factories having zero waste to landfill. With 63% of our waste being recycled and the remaining 37% being used in waste to energy, we ensure that every part of our manufacturing journey has sustainability in mind. On top of this, our sites in both the UK and the USA are ISO 14001 accredited, ensuring that your hot drinks vending machine comes from an environmentally certified provider.
3. KNOWLEDGEABLE ASSOCIATES
Our final step in our journey towards sustainable operations are our Lavazza Professional associates. Every associate is an ambassador for our sustainable operations and we ensure that the importance of sustainability is in the mind of each associate from day one. Our highly engaging and informative 'Drinks Academy' is our tool to ensure our associates are knowledgeable about our business and our products, including our sustainability goals. We also have a vibrant ambassador programme, offering associates the opportunity to learn about our ingredients sourcing first hand and become true ambassadors for sustainability.
We know that our customers care about the planet and so do we. That's why we're determined to take the lead in prolonging the life of materials in the smartest ways. Read more about our journey towards sustainability here and look out for more details on our sustainable solutions coming soon!
Do you want to ensure that you're working with a company who operates sustainably? Sign up for a free trial today to learn more!