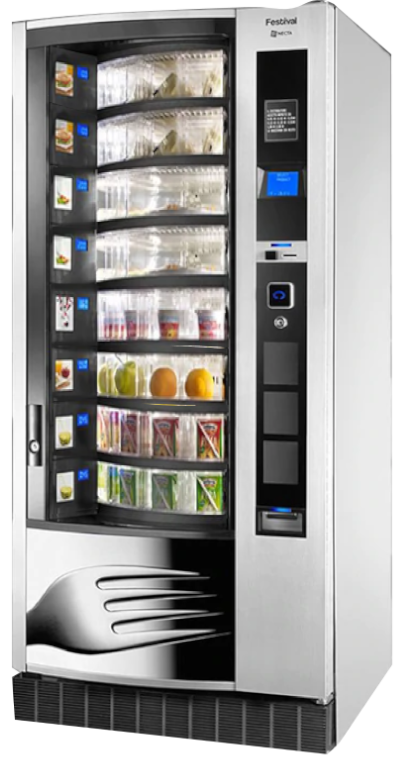 Festival is the smart solution for locations needing to offer catering services 24/7, not just a vending machine but a true automatic canteen. The extreme flexibility of configuration allows the user to choose between snacks, drinks, fresh dishes, fruit and yoghurt.
CALL 0800 0323 444 or
Wide variety of products including food, snack, confectionery, cans or bottles
From plated meals to small snacks, with shelving options to suit various product sizes and formats.
With over a year on average between service calls this machine can be relied upon to keep your operation running 24/7.
High efficiency refrigeration with even temperature distribution to all levels. Energy efficient LED lighting.
Key Features
Fresh food products from pasties, sandwiches and savoury treats
• 24/7 operation
• Fresh food products from pasties, sandwiches and savoury treats
• Refrigerated cooling system
• Store up to 20 selections
• LED illuminated front captures your eye and appeals to any visitors or employee in your business
• Built for energy efficiency
Width: 793mm
Height: 1830mm
Depth: 890mm
Sustainability
We're serious about sustainability
Our customers care about our planet; and so do we - we're committed to working together for a brighter future. Our people are dedicated to helping our customers achieve their sustainability goals with technologies.
Sustainability
KLIX Eco Cup
Sustainability
Sustainable solution
Our business is committed to sustainability and dedicated to help workplaces achieve their own sustainability goals, working together for a brighter future for our planet.
Support
Contact us
Contact us via the form below and one of our experts will be in touch within 24 working hours
"I didn't even look into other suppliers as the response and service I received from Lavazza Professional was superb"
-Coventry Uni-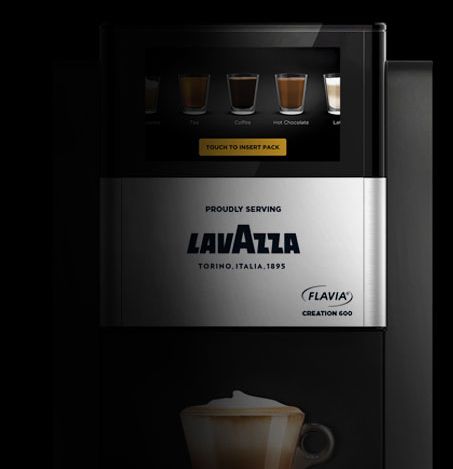 Find Your Perfect Workplace Vending Machines
Choose from our range of workplace vending solutions to suit every business