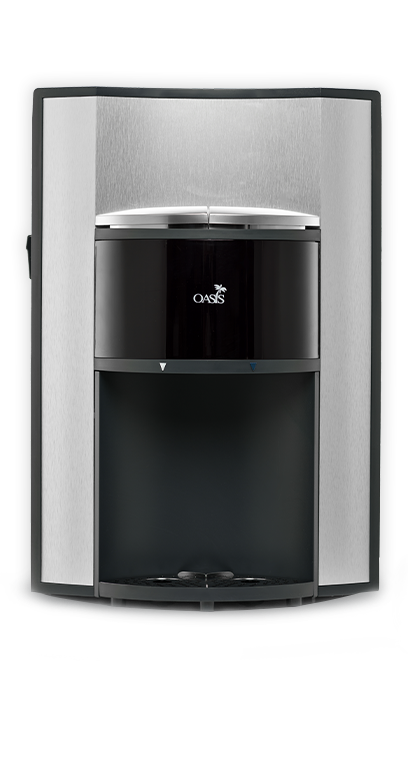 Table Top Fresh Water Cooler
Discover the table top mains connected water cooler technology for a sophisticated and clean design, ideal for countertops. The blue LED light illuminates the dispensing area. At the bottom, there is a removable drip tray, making maintenance a simple task. 
CALL 0800 0323 444 or
Fresh water delivered straight to the cup and the perfect accompaniment to your vending services.
Using a filter system developed with the world's leading provider to remove any chlorine or unwanted tastes and odours.
No hassle, no fuss with a plumbed in water feed so no need for storage and additional bottles.
Gives you flexibility with the option to use your own cups or glasses.
Key Features
The latest in water cooler technology
• Efficient and proven technology 
• Great quality:performance:price ratio
• Ideal for countertops
• LED spotlight to illuminate dispensing area 
• Removable drip tray
Width: 310mm
Height: 450mm
Depth: 360mm
Chilling: 95W
Heating: 525W
Sustainability
We're serious about sustainability
Our customers care about our planet; and so do we - we're committed to working together for a brighter future. Our people are dedicated to helping our customers achieve their sustainability goals with technologies.
Sustainability
KLIX Eco Cup
Sustainability
Sustainable solution
Our business is committed to sustainability and dedicated to help workplaces achieve their own sustainability goals, working together for a brighter future for our planet.
Support
Contact us
Contact us via the form below and one of our experts will be in touch within 24 working hours
"I didn't even look into other suppliers as the response and service I received from Lavazza Professional was superb"
-Coventry Uni-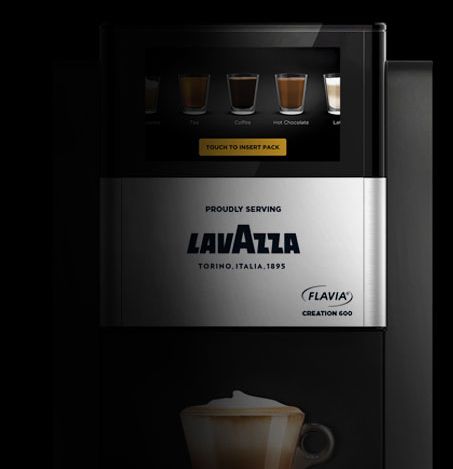 Find Your Perfect Workplace Vending Machines
Choose from our range of workplace vending solutions to suit every business