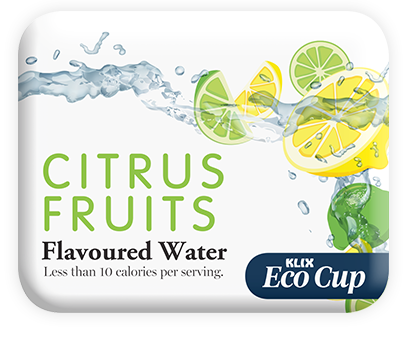 Citrus Fruits Flavoured Water
Transform your tastebuds to sunny summer getaway with the fruity flavours of juicy orange and mellow fruit. shop now!
Low in sugar and under 10 calories per serving. 
Each revolutionary KLIX Eco Cup is made with PEFC™ sustainably sourced paper and is the first in vending not to use a Polyethylene (PE) lining, helping to increase the recyclability of cups and reduce waste sent to landfill. 
Ordering code:
#48362
Ingredients
Sugar, Acid (E296), Flavourings, Glucose Syrup, Sweetener (E951*), Anti-caking agent (E341iii).
*Contains Aspartame (a Source of Phenylalanine)
Pioneering KLIX
In-cup technology
Ingredients are pre-sealed in the cup, the machine simply adds water. This technology concentrates the complex process of mixing ingredients away from the machine and ensures you get the purest flavour in every cup.
Easy restocking
Quickly and easily restock drinks and change offerings to suit the needs of your workplace
16 hot and cold drinks
Choose from multiple great tasting in-cup drinks with something to satisfy every team member
Payment options
Cashless, coin and KLIXKEY® payment options
Delivering on choice and taste
The hassle free in-cup technology supplies both 7oz and 9oz drinks with a fast 17 second vend time

Sustainability
KLIX Eco Cup
MADE FROM PAPER, PLASTIC FREE, RECYCLABLE
We're proud of our vending revolution, helping to make it even simpler for our customers to reduce their environmental impact.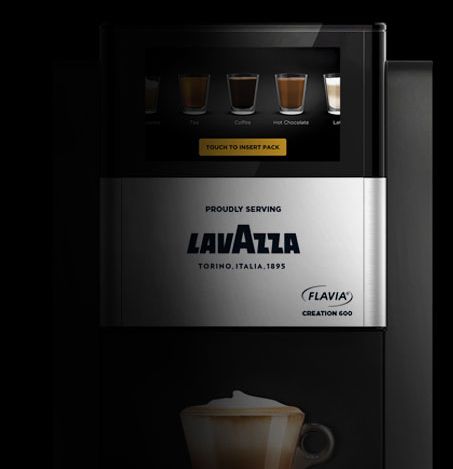 Find Your Perfect Workplace Vending Machines
Choose from our range of workplace vending solutions to suit every business