The complete re-imagination of Lavazza Professional's FLAVIA® brand is now complete. The arrival of a brand-new drinks machine, the Creation 600, together with the introduction of a new range of drinks, means an authentic Italian coffee experience can now be offered in the office or the boardroom.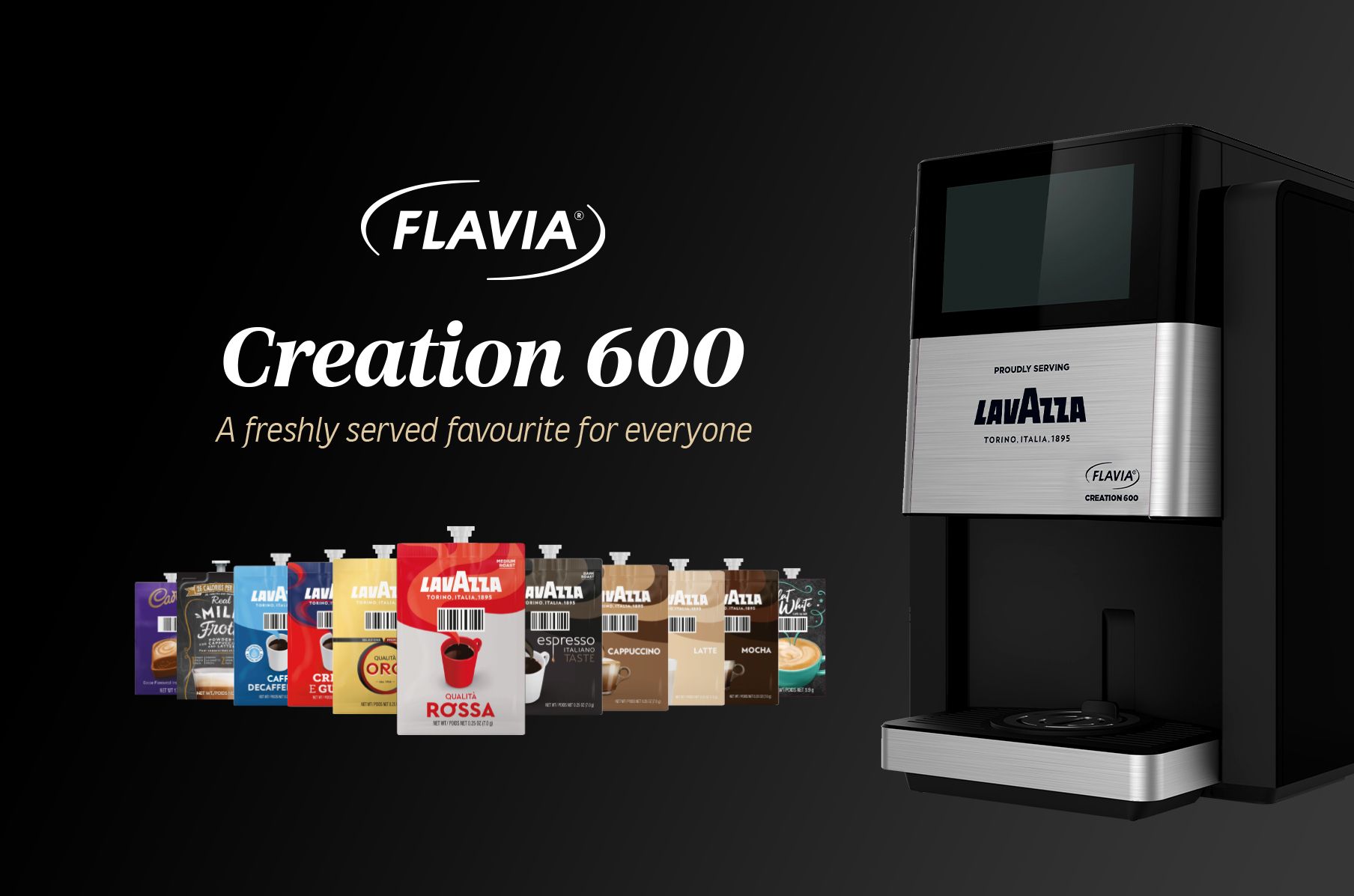 The arrival of the new FLAVIA® Creation 600, has been spoken of as 'the single biggest step change Flavia has ever accomplished'.
It's the breathtakingly simplicity with which it prepares coffee-shop style drinks that makes the Creation 600 stand out as a new benchmark in Office Coffee Services. It's versatile, too, thanks to the machine's ability to use soya or almond, as well as cow's milk. That's why the new machine is seen as the perfect choice for vegans and those with medical conditions such as lactose intolerance: there's zero risk of cross-contamination.
Making your favourite drink is easy with the Creation 600. Having chosen your desired milk, your cup is raised to the delivery nozzle, where the milk is heated and frothed to the perfect consistency. Then, add your choice of Lavazza coffee. That's it; job done and when you take your drink away, the machine is left clean, ready for the next user.
Lavazza Professional has commissioned a video to demonstrate the many valuable features the Creation 600 will bring to the marketplace – including ease of maintenance, the simplicity of customising drinks and how orders can be placed via an app…
The launch of the C600 coincides with Lavazza Professional's introduction of a re-imagined drinks menu, which brings some of Lavazza's best-loved coffee products to the UK workplace for the first time.
'The expression 'game-changer' is so overused these days; but in this case, 'game-changer' is an accurate description of this machine and its capabilities', said Ralph Francis, who looks after Lavazza Professional's distributor network. 'We've been delighted by the interest that's already been shown for the Creation 600. As the return to work gathers pace, our comprehensive range of products and services is perfect for providing our customers with everything they need to welcome employees back to the office.'