Best automatic tea and coffee
vending machine for office
KLIX Coffee machines have been the go-to workplace hot drinks vending machine for the past 40 years. With advanced technology, we're now able to offer a better-quality drink to your staff. Speak to an expert today...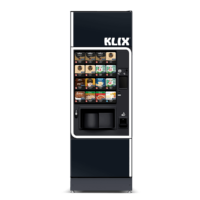 In cup instant coffee vending
KLIX Momentum
As the go-to office coffee vending machine, our KLIX Momentum machine with advanced frothing technology is proving highly popular in fast-paced offices with it's quick-vend in-cup Eco Cups.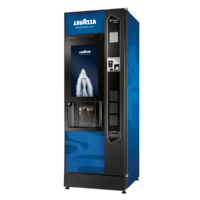 Floor standing Bean to Cup machine
MAESTRO BLU
An alternative to a traditional KLIX coffee vending machine would be a Lavazza floor standing Ban to Cup Coffee Machine. Delivering authentic Italian, coffee shop quality coffee every time. 
Why?
Benefits of a KLIX
office coffee vending machine
New Velvety Frothing technology for improved drinks experience
Innovative sustainable Eco Cup technology that's first in the game
UK manufactured and highly reliable coffee machines with minimal maintenance and easy to restock
Wide range selection including hot drinks, cold drinks and even hot soups
Ideal for large, fast-paced offices of 80+ staff